10% offdiscount for any service get it now
Your Car Won't Start?

Visit Corona's Best Auto Shop

Don't wait to give your car the care it needs. Auto Spot is the leading full-service auto shop near Corona, Norco, Eastvale, and Riverside because we provide some of the most affordable, exceptional, and customer-focused auto repair and maintenance services in the area. Whether you want a sound system installation or need an alternator repaired, you want your auto glass replaced or wish a new window tinting, our auto shop is the team for you.

Auto Spot is a locally owned and operated auto shop dedicated to helping our community stay on the road. Since 1996, our team has offered industry-leading repairs and maintenance. Every member of the Auto Spot team knows how to maintain and fix any car, truck, and SUV that you own.

Services we offer include:
Windshield Repair & Replacement
Electrical Repairs & Car Alarm Installation
We specialize in auto window tinting for privacy & heat reduction!
Riverside's Choice for Electrical & Windshield Repairs
Why settle for less when visiting an auto shop? Auto Spot is obsessed with quality. You can always rely on us for auto glass repairs, alternator repairs, window tinting, and electrical repairs.
We hate hidden fees as much as you do, so we don't use them. We also provide same-day service whenever possible while using the highest-quality tools and techniques. For fast, efficient, and affordable service, you can trust us to handle all your maintenance and repair needs.
Try the Best Auto Repair near Norco and Eastvale Today!
Auto Spot offers the leading auto repair services in Corona, only a short drive from Norco, Eastvale, and Riverside. Never settle for less. We'll provide exceptional assistance with your car, truck, or SUV as soon as you arrive. Visit us today for anything from an oil-change to electrical work..
Looking for a Shop for Auto Glass Repair in Corona?
If you have any questions or would like to schedule an installation service, call us today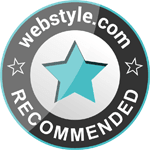 Let us know how we're doing!write a review!
With affordable, quality services, our auto glass shop and repair team have kept cars moving in throughout the Riverside area.
Our Services
Auto Glass and Windshield Replacement
Car Paint Protection